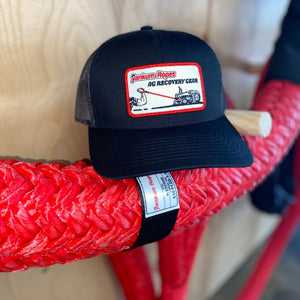 We can't guarantee it, but we have had reports of Biceps popping with "Farmer Strength" as soon as the cap is in place! 
When the tractor is stuck and you're grabbing your Yankum Rope for a quick and easy recovery, make sure this sucker is sittin' pretty on that noggin! 
Black on Black, NOT A FLAT BRIM, mesh hat with possibly the best patch out there.
-One Size Fits ALL.......most everyone (some of us have huge heads ya know)
-Fabric: Poly-Cotton/Poly Mesh
-Sweatband: Cotton